Introduction
Disodium EDTA is a popular ingredient commonly found in skin care products and plays an important role in improving the texture and tone of the skin. It is primarily used as a chelating agent in personal care products and is known for its ability to effectively remove metal ions from the skin. Desheng, a brand specialising in the production of ingredients such as cosmetic sodium heparin, disodium EDTA, HEPES and tris base, uses disodium EDTA in many of its products to provide users with the best solutions for their skin care products.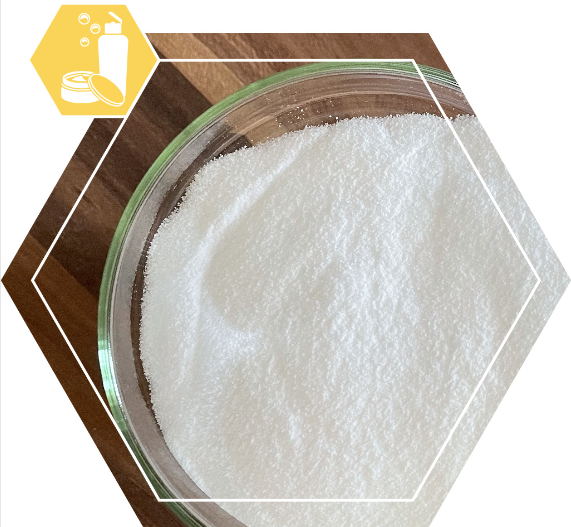 Benefits of disodium EDTA for the skin
Disodium EDTA (CAS 6381-92-6) has many benefits for the skin and has been used in personal care products for many years. One of the most obvious benefits of disodium EDTA is its ability to protect against harmful toxins and pollutants present in the environment. It does this by removing heavy metals, such as lead and cadmium, which can cause damage to the skin.
Disodium EDTA is also known for its ability to improve the absorption of other products into the skin. By removing metal ions that can act as a barrier, it allows other ingredients to penetrate more deeply into the skin, thus increasing their effectiveness. This makes it an important element in skin care products that target specific skin problems such as ageing and acne.
Skincare products containing Desheng Disodium EDTA
Desheng prides itself on the high quality and value for money in its products. With a purity of 99+, Disodium EDTA helps to remove heavy metals from the skin and allows for the more accessible release of other ingredients in skincare products.
Disodium EDTA is an important ingredient in skin care products and it has many benefits for the skin. Its ability to remove heavy metals and toxins from the skin and improve the absorption of other skincare ingredients makes it vital in anti-ageing and acne treatment products. Desheng is one of the leading brands in the production of disodium EDTA, making it an effective solution for those seeking to improve the health and texture of their skin.